We're not just boats
The team members of The Greenwood Lake Experience are dedicated to making sure you have an unforgettable day on the water! Let us help you plan your perfect day, whether it be a birthday, anniversary, bachelor/bachelorette party, engagement celebration, or wedding. We'll build your perfect event from creative decorations and a customized menu to personalized water toy and water sport packages. Please give us a call, discover what we offer, and join us for an experience….THE GREENWOOD LAKE EXPERIENCE.
Build your own package
Variety is the spice of life! We love to create one-of-a-kind packages that are as unique as our guests are. Please contact us to start building your own package.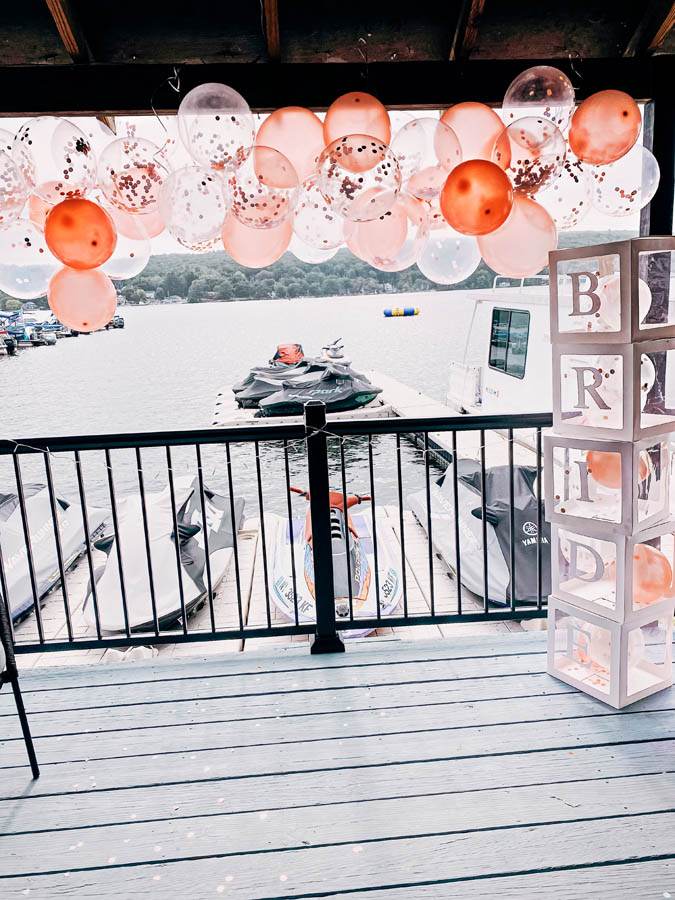 Check out a few of our event and decoration packages for our various boats. There is nothing too big or too unique to do, so just ask! Use these packages to get an idea for your party. Below is the breakdown of what each package includes.
Paper Banner

2 Balloon Corner Bundles

Decorative Accents
4 Foot Balloon Garland
Decorative Accents
Small Banner
8ft Balloon Garland
4 ft Signage
Food Table Linen
Small table with decorative linen
Wall Accents
2 Balloon Bundles
Cake
Cupcakes
Custom Signage
Plates, Napkins, Cups, Utensils